Indiana has long touted its status as a manufacturing hub and its logistics-friendly position near the center of the nation. This spring, it gets to deliver that message before a world audience during the Indiana Global Economic Summit, which will take over the Indiana Convention Center and other downtown sites May 26-29.
The event has been a long time coming. Originally announced for 2019, the pandemic put it on hold for more than two years. Before the delay, a dozen international delegations had committed to attend.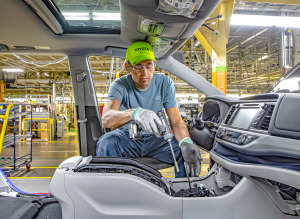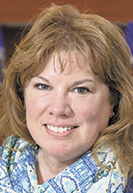 "COVID willing, the Indiana Global Economic Summit will be a significant event for our state and the region by bringing together top thought leaders, industry executives and government dignitaries," said Ann Lathrop, vice president of global investments for the Indiana Economic Development Corp. "The pandemic brought new urgency to the event. It also allowed the planners to align it with the Indianapolis 500, and close our conference by showcasing the very best of Indiana during the month of May."
Hosted by Gov. Eric Holcomb, Indiana Secretary of Commerce Brad Chambers and the IEDC, the gathering will offer speakers and panels addressing topics such as next-generation industries, the green economy, entrepreneurial ecosystems, and community-building and place-making strategies.
And if these proceedings reinforce the idea that Indiana would like to attract more direct foreign investment (DFI), well, that would be just fine.
"These types of future-looking conversations have often been based on the coasts, but the perspective of mid-America adds a unique and authentic perspective on how innovation and disruptive technologies are changing traditional industries," Lathrop said.
The fact that such an event—which takes it as a given that worldwide manufacturing, logistics and service industries are inextricably interconnected—is being held in Indianapolis illustrates just how far the state has come in its attitude toward DFI.
For decades, state leaders saw little reason for a serious effort to attract overseas business investment because a long list of smokestack industries, from steel mills to automobile plants, called the state home.
But in the 1980s, those enterprises started feeling the heat of foreign competition, and many—from glass factories in Muncie to an International Harvester heavy-truck plant in Fort Wayne—were padlocked. Looking outside the United States for new job sources seemed like an idea whose time had come.
Starting with the administration of Gov. Robert Orr, who served from 1981 to 1989, the state began to actively seek DFI. Back then, that meant talking to the Japanese. Orr's lieutenant governor, John Mutz, made 11 visits to Japan during his two terms, eventually nabbing what was then the Subaru-Isuzu Automotive Inc. factory for Lafayette. After a succession of expansions, Subaru of Indiana Automotive now employs more than 6,000.
Over the ensuing decades, DFI has become an integral part of the Indiana economy—particularly in manufacturing. More than 1,075 foreign companies representing 40 nations have Indiana operations.
Full commitment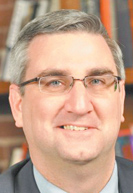 Once upon a time, there was concern in some quarters that the state was being "sold out" to foreign nationals. No more. In 2018, Holcomb signed Indiana's first Open Investment Policy, which essentially put down in words what most state officials long ago accepted as fact: that Indiana's economy is stronger because of DFI, and that Indiana will work to ensure the success of international companies that invest here.
"I'm committed to taking Indiana to the world and bringing the world back to Indiana," Holcomb said at the time.
While COVID put a momentary dent in the flow of DFI to Indiana, the effect didn't last. According to the IEDC, the state saw $3.5 billion in new direct foreign investment last year, up 89% from 2020 (which saw $1.85 billion). This money went toward, among other investments, 47 new DFI-financed industrial projects, up 30% from 2020 and tying the record for the best year ever (2018).
This DFI activity created 4,391 jobs, with an average wage of $29.57 an hour.
Last year, the largest foreign investment announced in Indiana was Toyota's decision to spend $800 million to add two electric SUVs to its Toyota Motor Manufacturing Indiana production line in Princeton, creating 1,400 jobs. The Japan-based company has not announced a production start, but earlier reports said the target was mid-to-late 2023.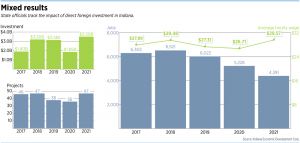 "Foreign direct investment often represents high-wage industries and opportunities for innovation that bring the next wave of economic growth to our state," Lathrop said. "We continue to lean into attracting international businesses and are increasing our focus on trade promotion, especially on exporting Indiana goods and services."
'More integrated'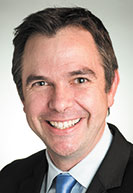 According to Philip T. Powell, professor of economics at Indiana University Kelley School of Business, DFI is increasingly important, in part because many of the trade barriers erected during the Trump administration have yet to be removed by President Biden.
"We're one of the top exporting states in the union," he said. "Indiana is more integrated into the global economy because of that. If I'm a foreign company that wants to access the U.S. market, one way to overcome tariff barriers is to invest in production in the United States. With our large manufacturing footprint, Indiana actually becomes more attractive for foreign direct investment than we were maybe 10 or even five years ago."
Add to this the current conversations about bringing manufacturing in critical industries back to the United States, and it sounds like a perfect storm for Indiana growth.
The state typically makes it through the first cut when foreign companies are narrowing choices for U.S. projects because—by almost any measure, from output to employment—Indiana ranks among the top five manufacturing states. The reason is pretty simple: It's been a manufacturing powerhouse for more than a century, and there's something to be said for having a history of success.
Indiana has not just a plethora of manufacturers, but also the necessary nearby parts suppliers and experienced workers that have created a manufacturing ecosystem that's very enticing to overseas investors.
"That sort of thing happens in a region where an industry begins," Powell said. "They develop a localized expertise, supply chains, management talent. So, going all the way back to Indiana's early investments in the automotive industry, we've been able to develop this regional expertise in manufacturing. And we have successfully made that transition into advanced manufacturing."
The establishment of gigantic enterprises such as the Subaru plant in Lafayette is still a relatively rare phenomenon. However, Indiana continues to attract small and medium-size manufacturers and suppliers who rely on high-tech automation to get the job done.
"Indiana has a strong presence in medium-sized advanced-manufacturing firms," Powell said. "We have the older generation of big factories with lots of workers, but in the new wave of manufacturing, Indiana is seeing smaller-scale automated manufacturing. And we've developed that strength because of that cluster effect."
Building talent
But a shortage of Hoosier workers with post-secondary education is a serious problem.
"We can thrive on advanced, highly automated manufacturing," Powell said. "It doesn't require a lot of labor, but it still requires a critical mass of highly skilled labor."
"The most dynamic metropolitan economy in the Midwest is Minneapolis," he added. "And the main reason is that over 40% of their labor force is college-educated, whereas only 25% of ours is. We need to double-down on the development of more advanced skills such as systems integration, robotics and high-quality engineering."
The time to do this is now, he said, because of pressure to "reshore" such critical industries as microchips. Most chips today are produced overseas; when COVID-triggered supply chain problems surfaced, domestic factories could do little but wait impatiently for supplies to be shipped in. Also, many chip plants are in Taiwan, which has become a geopolitical hot spot.
"There's probably a stronger will among companies to reshore [because of political risk], but they can't act upon it because it's either cost-prohibitive, or they just can't find the labor to expand the production capacity," Powell said.
He isn't the only one worried about a skilled-labor shortage becoming a bottleneck for DFI in Indiana. In fact, helping high-schoolers and college students develop the skill sets needed to keep modern factories running is one of the main goals of Conexus Indiana, the state's not-for-profit advanced-manufacturing and logistics initiative.
"There's a gap between the technology being adopted and the education level coming out of Indiana's secondary education programs," said Brad Rhorer, chief talent programs officer at Conexus.
That technology lag between what's taught in U.S. schools and what's needed in the fast-changing world of advanced manufacturing is causing heartburn even for states with more college graduates than Indiana, Rhorer said.
Shift to service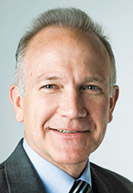 But some experts predict that the combination of foreign competition and advanced manufacturing might conspire in coming years to make building things an ever-diminishing portion of Indiana's employment picture. It's not necessarily that the factories will close, said Timothy Slaper, co-director of the Indiana Business Research Center at the IU Kelley School of Business, but that they'll need fewer and fewer human workers at the same time the service sector of the state's economy continues to expand.
While manufacturing employment accounts for about 12% of Indiana's economy today, that portion will likely drop, he said, no matter how many plants the state has. The future of DFI might lie more in attracting service-oriented entities such as the sprawling campus of Infosys, the India-based technology service and consulting company, on former Indianapolis International Airport property.
"We can't rely on what we've done for the last 50 to 100 years," Slaper said. "We need to encourage a culture, an ecosystem if you will, for entrepreneurship. We don't want to be the last ones to wake up and realize that our meal ticket has left."
That's precisely the mindset of state leaders in hosting the Global Economic Summit, and the reason this spring's summit likely won't be the last.
"Indiana has great respect and great interest from countries and international leaders all over the world," said the IEDC's Lathrop.
"True success will be an overflowing and annual global summit."•
https://www.ibj.com/articles/with-a-history-of-landing-foreign-investment-indiana-plans-its-first-global-economic-summitkeeping-it-global