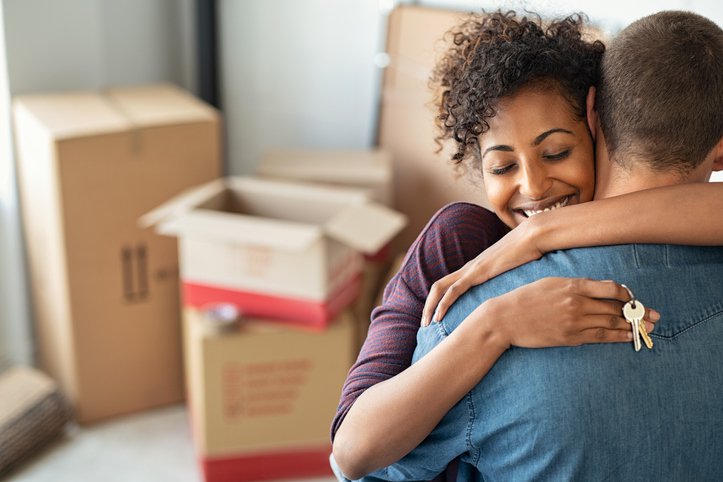 Considering an FHA loan? Read this first.
---
Key points
FHA Loans are backed by the Federal Housing Administration.
They can be easier to qualify for, even with a low down payment.
Suze Orman generally thinks people shouldn't use these loans to buy properties, since they often signal you're not ready to buy.
---
If you are hoping to buy a home, you have many different mortgage options. FHA Loans are one of those options. FHA Loans refer to loans made by private lenders, but are backed or guaranteed by the Federal Housing Administration.
Lenders take on much less risk when they issue an FHA loan, due to the fact there's a government guarantee behind the loan. The FHA loan guidelines and lender policies are specifically designed to make it easy for borrowers to get a loan, even when a conventional mortgage (one not backed by the government) may not be available. In fact, it could be possible to get an FHA loan with a very low down payment and with a low credit score.
While these loans may seem attractive if you are eager to get into a house ASAP and your financial credentials aren't perfect, you may want to consider this advice from finance guru Suze Orman before you decide that an FHA loan is right for you.
Here's what Suze Orman has to say about FHA Loans
Suze Orman is a financial professional who has given lots of advice to her readers and listeners about a wide variety of issues. When discussing home down payments in April 2019, she addressed the issue of FHA loans.
Orman explained that home buyers often end up taking out FHA loans because they are encouraged to do so when they have lower credit scores and would thus get stuck paying higher private mortgage insurance rates if they took out a conventional loan. Private mortgage insurance is required by lenders when they make a loan to a borrower who has a low down payment. PMI protects the lender by allowing the mortgage provider to avoid losses in the event of a foreclosure. Borrowers have to pay for it, and Orman says that PMI premiums can be costly on conventional loans with low down payments if a borrower doesn't have good credit.
Orman goes on to explain that she doesn't think people should be taking out these types of loans, even though the government has provided the backing for them specifically to make it easier for individuals to buy a property.
She stated, "Here's the truth I want you to stand in: If your credit score is too low to qualify for a good conventional mortgage/PMI deal I don't think you should be buying. Raise your credit score first. It's going to help you qualify for a better interest rate and a better PMI deal."
Should you listen to Orman's advice?
This advice may be disappointing to would-be home buyers who consider FHA loans an important lifeline that makes getting into a property easier.
But, it's generally good advice. The fact is, FHA loans also require borrowers to buy mortgage insurance, though, which adds to their costs just as it does with a conventional loan. The fees and costs you may have to pay with an FHA Loan can make homeownership much more expensive than if you were able to get a conventional loan at a competitive rate.
Aside from the issue of added costs of FHA loans, the bottom line is that you should be in good shape financially before you purchase a home. This maximizes the chances your property will help you build wealth instead of interfering with your efforts to accomplish financial goals. If you have a low down payment and poor credit, you should get your financial ducks in a row rather than just trying to qualify for a mortgage with easy approval.
The Ascent's Best Mortgage Lender of 2022
Mortgage rates are on the rise — and fast. But they're still relatively low by historical standards. So, if you want to take advantage of rates before they climb too high, you'll want to find a lender who can help you secure the best rate possible.
That is where Better Mortgage comes in.
You can get pre-approved in as little as 3 minutes, with no hard credit check, and lock your rate at any time. Another plus? They don't charge origination or lender fees (which can be as high as 2% of the loan amount for some lenders).
Read our free review
https://www.fool.com/the-ascent/mortgages/articles/suze-orman-has-some-controversial-advice-about-fha-loans-is-she-right/