Hiring 16,600 people last year just whetted the $11-trillion Boston company's appetite to make 12,000 more hires in a play to be a category killer in finance.
Brooke's Note: Forget small and nimble. Again and again the big action in the RIA business is happening as the biggest firms make generational moves. Vanguard and Schwab are both showing huge grit and initiative. Vanguard is opening its playbook to compete across the board. Schwab is making giant acquisitions and making equally interesting organic moves like pushing out direct indexing. Yet Fidelity might take the cake at least in what it is willing to reach for. It's willing to take unquantifiable risks like pushing Bitcoin all the way to its Golden Goose 401(k) franchise — even to the chiding of its own Massachusetts senator, Elizabeth Warren. Yet that's chicken scratch relative to its broader effort to switch from product production to "lifetime relationships" by means of truly massive hiring. Yes, it wants to never again be a on a list of firms that advisors and investors can't reach by phone, which happened in the COVID mania. But it also wants all the right talent on tap to squeeze every drop out of what "digital" can accomplish, whether as a currency like Bitcoin or a way to experience the non-human aspect of financial advice. The risk is immense in having a small city of green talent on board that you need to pay or pay to leave — and who you'd better find a way to keep busy. But the point is that Fidelity is making 28,000 hires in two years — with no promise not to take it higher — to make it so that human engagement is a given for its investors and third party intermediaries. It sounds like Fidelity is ready to be a giant RIA that is feeling its inner nimble. It's a mild threat to smaller RIAs but a larger one to Vanguard, Schwab and Wall Street, which are unlikely to be able to replicate the scale of this talent acquisition binge.
The metamorphosis of Fidelity Investments from a technology juggernaut to a talent acquisition and training machine is unfolding in plain sight as it becomes as much a giant front office as back office.
The once-lean $11-trillion Boston bastion now has its sights on completing a 28,000-person hiring binge in a 24-month stretch ended Dec. 31, 2022 . The promise is a digital nirvana but not without an analog nirvana, too — getting humans on the phone — who will gainfully engage — without on-hold hell.
Fidelity CEO Abby Johnson's willingness to create tens of thousands of careers at a time of shrinking margins and swelling fears speaks volumes about how much the past few years shaped her vision of where her company can add value, boost margins and increase its industry dominance, according to James Lowell, editor in chief of Fidelity Investor.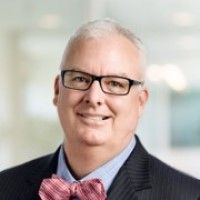 "The discrepancy in the numbers of Fidelity hires suggests a new game is afoot; gaining market share of talent which will, in turn, better enable them to out-compete on service, not just products.
"One might even say that my meta-analysis suggests to me that Fidelity understands that service is the business," he says. 
Fidelity spokeswoman Lauren Zinn says the firm's strategy boils down to laying the human framework for what every RIA seeks and cultivates — "lifetime relationships."
"Fidelity's unprecedented year-over-year employee growth is a definitive statement of our commitment to establish and grow lifetime relationships with our customers," Zinn says. 
Human assistance
Fidelity hired 16,600 new associates in 2021. At year-end 2021,  its global headcount was 57,000. In contrast, it was 49,000 year-end 2020. Taking typical attrition into account, Fidelity expects to finish the year with as many as 68,000 employees, up about 19% from the start of 2021, according to Spokeswoman Cait Burke.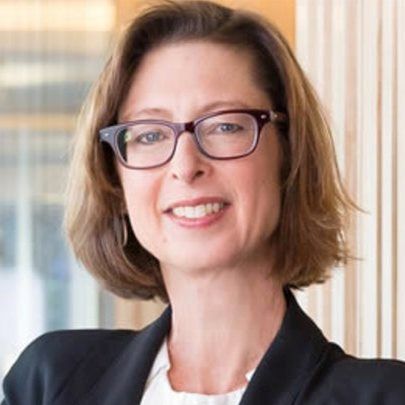 Fidelity's hiring is a realization that rich investors don't consider mobile apps a substitute for a conversation with a knowledgeable person , according to Cerulli Associates Analyst Scott Smith who published the Retail Investor-Edge.
"The majority of affluent respondents prefer getting human assistance through most service engagements," Smith says. 
The proof of Fidelity's intent can hardly be missed.
Adding all that overhead at a time when it might be tempting to shave expenses send a clear message of a tectonic shift in strategy; the future of investing revolves around service — not products,
More to the point, it's about human service says Tim Welsh, founder of Nexus Strategy.
"It totally makes sense given their growth and the current talent war happening," he says. "As we know, the robot strategy failed, so in order to ramp up advisory services, firms need to go and get humans." 
Fast moving
Appreciatting the sheer scale of the hiring demands use of a wide-scale lens and descriptors outside the Investopedia listings of terms.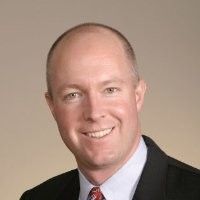 "Wow, that is a crazy lot of people!" says Chip Roame, managing principal of Tiburon Strategic Advisors, and former Charles Schwab Corp. strategist and McKinsey analyst, in an email.
"Fidelity is growing very quickly. I think its net new assets were $500-plus billion last year, which is seven- to eight-times the size of [all of] Robinhood.
"Or you could say that its net new assets last year alone would be the sixth biggest brokerage firm.  It's a LOT.  Only Schwab and Morgan Stanley are close."
It appears to be closing the gap by the month. See: With no-holds-barred perks, Fidelity Investments hit bullseye on its 'monstrous,' single-quarter, 9,000-employee hiring spree and keeps recruiting on overdrive
Fidelity is a private company, and is in the position to spend without shareholders scrutinizing its every move, Zinn says.
"Because we are privately held and have an unmatched combination of diversified—yet interconnected and interdependent—businesses, Fidelity can continuously reinvest in our business, sharing the benefits of our earned financial strength with our people, our clients, and our customers," Zinn says. 
Risks, rewards
Indeed, the talent war — especially in a downturn — no doubt grabbed Fidelity's full attention, knowing it needn't answer quarterly queries from Wall Street analysts about rising overhead, Lowell adds.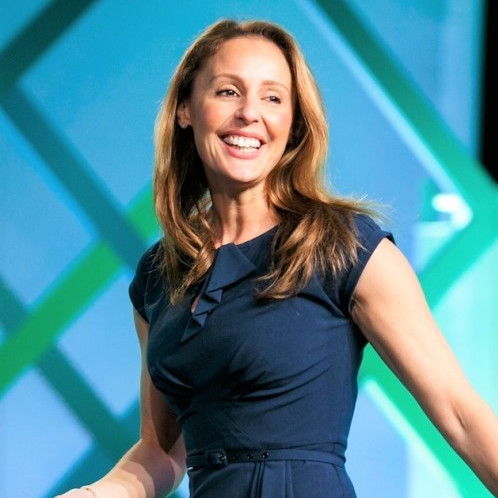 "Fidelity always takes advantage of competitors' miseries, and for its publicly traded (rather than privately held) competitors, market downturns create market share opportunities for Fidelity."
The list of miseries in the wealth management industry is long. It includes shrinking margins, a chronic talent shortage and the growing realization that automation will only take you so far.
In this battle, Fidelity has the capital and the strategy to throw its weight around "like never before," says Eliza De Pardo, principal of De Pardo Consulting in New York City. See: Michael Kitces asks Eliza De Pardo if the $1.5 million RIA revenue threshold is a wall that ends the honeymoon; Short (inconclusive) answer: Yes, but…
"Yes, Fidelity must build capacity to accommodate client growth but this is also an opportunity for Fidelity to encircle new and existing client accounts like never before, securing these relationships from competitors. None of this can happen without the right talent."
Such a grand expansionary strategy is not without great risks, she adds.
"For large institutions and small firms alike, hiring always comes with a degree of risk. Hiring at scale requires a high degree of confidence in the ability to sustain rates of demand," she says.
Dynamic working
At the end of 2020, Fidelity had 49,000 staffers, which soared to 57,000 by the end of 2021. Counting attrition, the company intends to have 68,000 staffers on board by the end of this year – up 19% from the start of 2021. The firm started 2022 with 60,000 staff.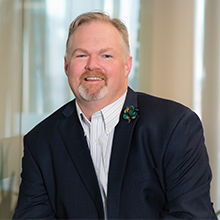 Nearly 80% of last year's hires were customer-facing roles and it's expected to be more of the same this year, Zinn explains. 
"If they succeed in onboarding this many employees, that definitely separates Fidelity from every other financial services company who simply won't be able to compete against that large of an army," Welsh says. 
Of the total of 68,000 staff it expects to have by the end of this year, 28,000 will have been hired in the past two years. 
When asked possible problems having so many new staffers, Zinn says the company works hard to ensure that its combination of remote work and in the office strategies help make the transition seamless. 
"In terms of people in the office, our future way of working will blend the best of working onsite and offsite through what we're calling 'dynamic working.'
"This hybrid approach means that associates will spend some time in the office building the relationships that field individual growth and collective success and some time working remotely to support diverse work and life needs." 
Covering costs
Hiring is always a risk, but Welsh says given that Fidelity inhaled the first 16,000 people without any apparent indigestion, the firm has a well-oiled talent onboarding machine.
"I think the risks of the strategy are pretty low for Fidelity.  "It seems like they know what they are doing," Welsh adds.
He adds: "For a firm of Fidelity's size, industry position, and growth momentum in the expanding sector of financial services, they can easily recalibrate along the way.
"The added growth they capture will more than cover its costs. It also positions them to be the employer of choice getting access to top talent that everyone else will want."
Indeed, it costs more money to wage such a massive hiring campaign, De Pardo says. 
"Recruiting talent is a commitment to increase fixed costs based on current and forecasted revenue. It also requires a laser-like focus on the systems and training that will rapidly convert productive capacity into revenue output." 
The company overhauled its hiring recruiting strategies and hiring practices in the past year, she says to help managers source, interview and select the most qualified candidates "while offering a positive and inclusive candidate experience. 
Digital assets
Hiring technologists who can help oversee Fidelity's Digital Assets program is one of the biggest challenges. The company is making bitcoin available in 401(k) plans by the middle of this year. See: Fidelity shrewdly side-steps DOL 's 401(k) crypto guidance–and ERISA — to pioneer profit center by adding Bitcoin to plan menus, knowing plan sponsors are game to shoulder the liability if need be
The company launched Fidelity Accelerating Digital Asset Professional Talent (ADAPT) Rotation Program in October 2021.
The program is a six-month early career development experience and includes two three-month rotations in digital assets business groups such as Fidelity Digital Assets, Fidelity Digital Funds and Fidelity Center of Applied Technology, Zinn explains. 
During the program, participants learn about the emerging technologies and gain hands-on experience within the digital assets divisions at Fidelity, Zinn adds. 
These types of programs could help reduce the hiring risk, De Pardo says.
"Recruiting talent is a commitment to increase fixed costs based on current and forecasted revenue. It also requires a laser-like focus on the systems and training that will rapidly convert productive capacity into revenue output."
Strategy driver
Zinn says that 14% of the new roles are focused on technology: For instance, software engineers, data scientists, mobile/IOS engineers, and architecture professionals. 
About 25% of the overall workforce currently are technologists. Other types of hires will be for products such as Fidelity's Youth Account, along with its other digital programs.  
The need to have staff to help bolster these digital programs has been a huge driver of the hiring spree, De Pardo says.
"The need for growth in digital capabilities combined with the evolution of their client experience in step with technology changes appears to be driving their recruitment strategy.
"If you combine this with Fideitys's recent and anticipated new account growth, there is a need to move with pace."
She adds: "Yes, Fidelity must build capacity to accommodate client growth but this is also an opportunity for Fidelity to encircle new and existing client accounts like never before, securing these relationships from competitors. None of this can happen without the right talent."
Inclusive experience
Fidelity has a 14-month training program that allows new staff to learn about Fidelity and build skills, experiences and connections, Zinn says. 
New hires join a group of associates who are also beginning their career, where they're surrounded by a team of leaders, coaches and mentors as well as peers who can assist, Zinn explains. 
"To support the increase in hiring, Fidelity introduced new recruiting strategies and hiring practices focused on helping managers source, interview, and select the most qualified candidates possible while offering a positive and inclusive candidate experience."
https://riabiz.com/a/2022/5/12/fidelitys-strategy-to-own-the-financial-advice-business-by-owning-a-crazy-lot-of-people-is-heading-for-28000-hires-in-two-years