Homrich Berg just hired Kruti Bolick after it added $6 billion of AUM since 2015, stretched supply lines to Florida and went into 'evolution mode.'
Brooke's Note: This article was reported by Trinity College senior, rower and budding journalist, Katie Cerulle, and her name will occupy the byline when we get our byline software sorted.
Just because you're risk averse doesn't mean risk is averse to you — especially if you're a financial firm with lots of moving parts.
Homrich Berg in Atlanta is one of those firms, ranking among the top 50 largest registered investment advisors in the country.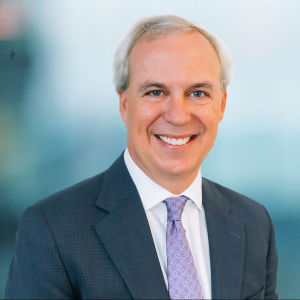 It's taking a rare move for an RIA by hiring Kruti Bolick to the newly created position of chief risk officer (CRO)
As its AUM odometer ticks over $10 billion–up from just $4 billion in 2015 and $6 billion in 2019–the move is literally off the charts, says Eliza De Pardo, principal of of De Pardo Consulting. See: Michael Kitces asks Eliza De Pardo if the $1.5 million RIA revenue threshold is a wall that ends the honeymoon; Short (inconclusive) answer: Yes, but…
"At $10 billion in AUM, Homrich Berg is in rarified air and as a result, we don't generally see the role represented in human capital benchmarking data for the industry," says De Pardo, who is well known in the industry for her roles at Moss Adams and TD Ameritrade.
"The addition of the CRO highlights the need to evolve risk policies, active supervision, compliance and remediation across all key capabilities, protecting and aiding future growth."
CRO vs. CCO
Indeed, it's a finishing touch to building out a professional management team, says Homrich Berg President Thomas Carroll, who only recently joined the firm.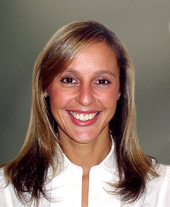 "This was the last leg to hire," he said. 
A chief risk officer differs from a chief compliance officer (CCO). The former assesses the fiscal risks a company takes as it invests or undertakes new projects.
The latter ensures the company and its employees are meeting internal policies as well as any applicable federal and state laws.
Under the Advisers Act, a CCO must be designated to be responsible for administering a firm's compliance program. 
In the highly fragmented RIA industry only around 10% of RIA firms are likely employ a full-time CCO, according to industry references.  
CROs are rarer, but not unprecedented. In the wake of the Bernie Madoff Wall Street scandal in 2008, large RIAs began hiring CROs to give clients peace of mind.  
Right culture
Aspiriant a Los Angeles super RIA hired a CRO in 2013 along with Salient Partners LP, an $18.7 billion asset management and wealth advisory firm in Houston. See: Two 'super RIAs' — Aspiriant and Salient — hire risk officers in a sign of what clients value post-2008-'09, post-Madoff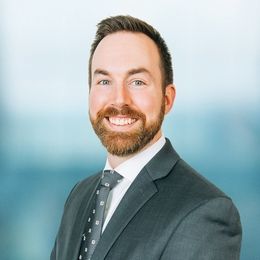 In 2020, LPL hired Thomas Cappello as executive vice president and chief risk officer.
Bolick, 44, is already living in the Atlanta area, and was a senior risk executive at SunTrust from 2008 to 2016. Then, she held a similar title for Wells Fargo for the next four years. CROs are more prevalent in commerical banking. 
At Homrich Berg, she sees a way to evolve the culture.
"[I am] excited about the work their doing to build a strong risk culture that enhances compliance culture," Bolick said in an interview. 
"They have more employees, so everyone needs to do this, telling advisors to take on more responsibility. … make sure they do everything right."
Front of mind
Compliance culture is a way of making sure employees make it a habit not to run afoul of regulations — a part of an oversight task that necessarily grows as more people in more locations need supervision, she says. 
That process includes instilling human trust, which begins with the Bolick hire. Carroll knew Bolick from a previous shared employer, and she was the first prospect who sprang to mind.
There is the question whether Bolick can translate bank compliance risk skills to RIA risk. "Yes, absolutely," she replies. 
Homrich Berg has also grown into the South Florida market, opening a new branch in Palm Beach.
Carroll says the move "creates risk as we branch out into new markets."
With risk managed professionally, the firm can embark on more mergers and acquisitions and geographic expansion, he adds.
Proactive
Creating a defensive position against risk allows the company to more confidently go on offense, Bolick says.
The firm is, "in a promising position for growth and being proactive about risk is critical for success" Bolick said in a satement. 
In addition to Bolick, the company also hired a new vice president of operations Randy Schultz.
Schultz mentioned in the same press release that he is determined to, "make the flywheel spin faster" by simplifying the process and allowing them to better serve their clients.
Schultz will work with current chief operations officer Kyle Glenn, who rejoined the company in 2020, after working at the firm from 2008 to 2013.
https://riabiz.com/a/2022/1/29/a-10-billion-ria-takes-risk-management-to-a-new-level-by-hiring-ex-wells-fargo-chief-risk-officer-to-guard-against-the-seen-and-unseen